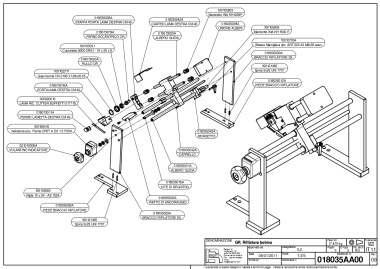 Flexibility as well the GMP design of our machines are reflected in the documentation of your machine.
Documentation comes as hardcopy and is also available on request as version on CD, all the information is available quickly and easily via the table of contents.
Using our documentation, all the technicians and operators have the possibility to work quickly efficiently and overall in the maximum respect of the safety rules.
List of documents enclosed to the manual
Table with adjustments for size changeover
Spare parts manual
Technical documents of PLC
Technical documents of PLC protection
Technical documents of Inverter
Technical documents of Electronic cams
Technical documents of display
Wiring diagram
Diagram of the compressed air system
Electrical phase diagram
Mechanical phase diagram
PLC's programming listing
Display's programming listing