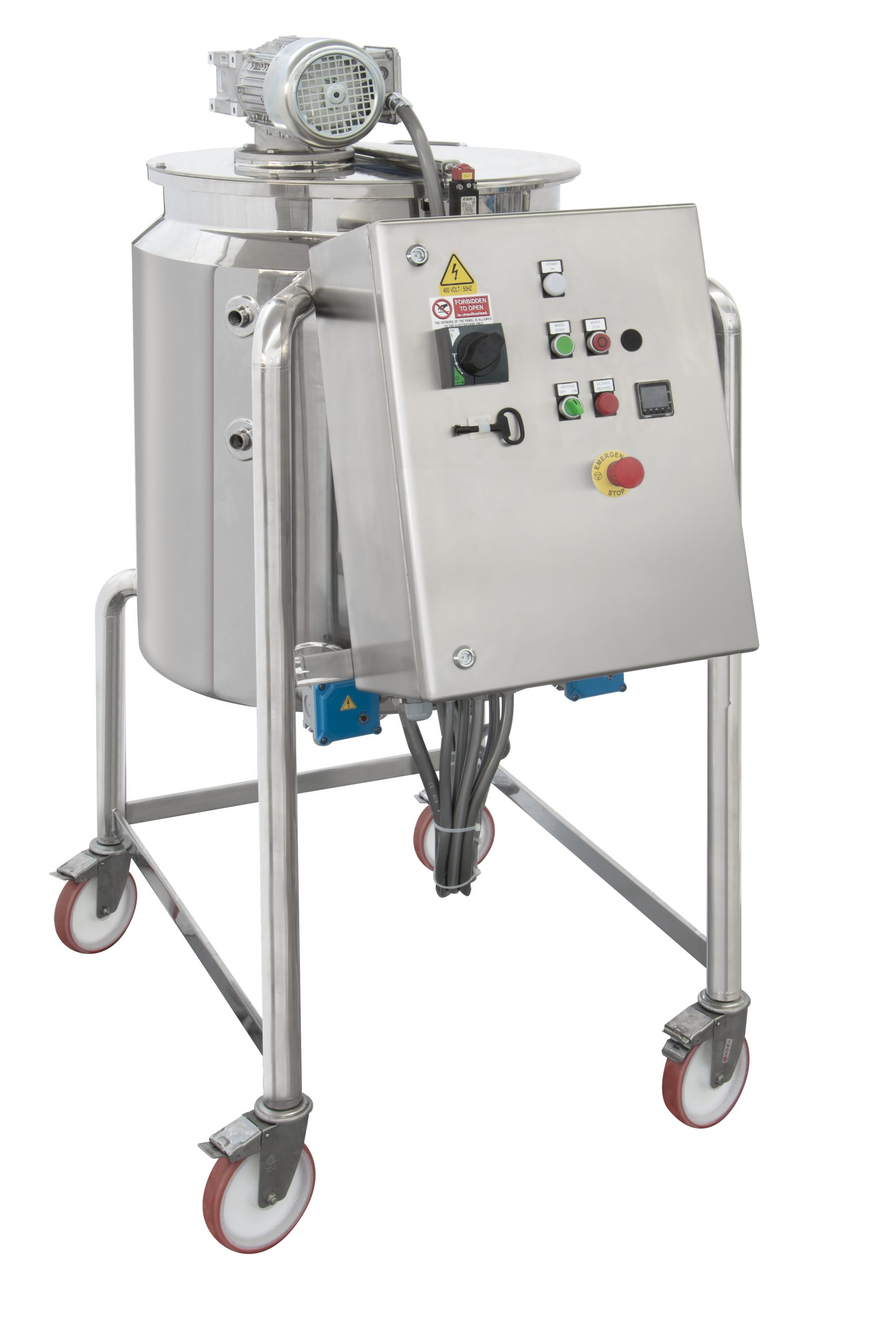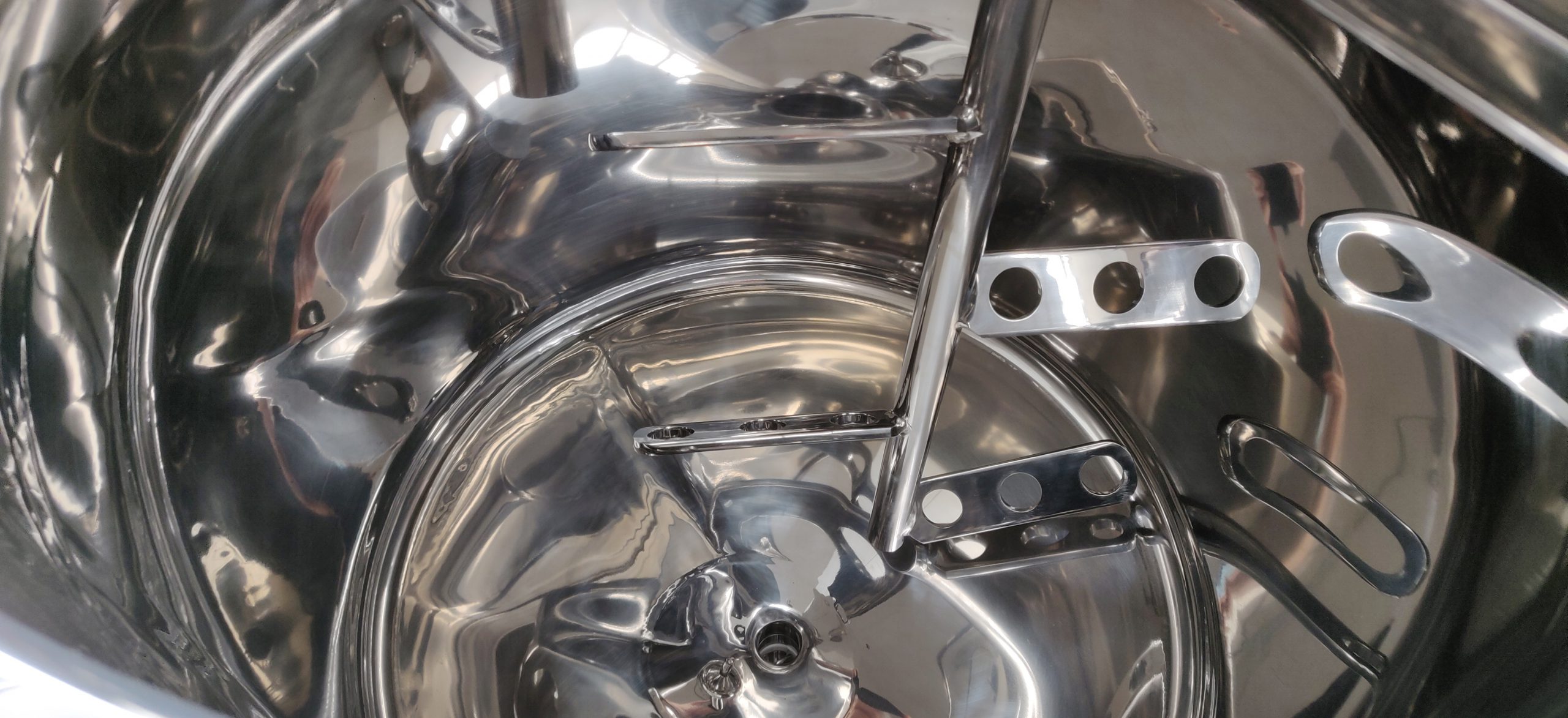 Melters heated by diathermic oil, water or steam
Machines which are accessories to the undervacuum homogenizers useful to complete the production process, they are available in different solutions, with mixing, dispersion or storage.
Melters with mixing anchor or propeller.
They are available in two different alternatives to manage the oil phase of the production process, or the heating of the liquid product.
The melters with the mixing anchor are mainly used to melt the solid blocks to be added into the udervacuum homogenizer to obtain the finished product.
The melter with the propeller are differently used to optimize the dispersion of the dusts or to make easier the melting of the oil phases pieces.
Storage tanks.
They are tanks which could be heated and with the mixing system, they are used to store the finished product before transfer it into the hopper of the tube filling and closing machine.